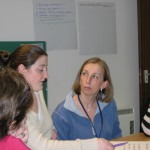 I appreciated being able to work with colleagues and to explore further the theory behind the approach.
This proved to be a most enjoyable day. Not only in the content relevant to Support Groups but to teaching and learning as a whole and in particular to the development of interdisciplinary context at XXX Academy.
Another really worthwhile day that once again makes you think more deeply about every aspect of what we do with children to enable their learning.
The presentation was very thought provoking and interesting. The notions of teaching for understanding are highly relevant to all areas. The ideas of fragile/troublesome knowledge were new to me.
Excellent – marries very well to the developments in schools – CfE and Assessment is for Learning.
I really enjoyed the day. It helped me to develop my knowledge of what understanding means. It also helped me to reflect on my own teaching and how I could improve.
Quality of delivery excellent. Good balance between filling the cans of beans and playing with the activities – getting a feel for the materials.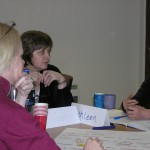 Excellent, informative and full of  excellent activities that are relevant to the course and my work.
Activities reinforced teaching points very clearly. Links made. Application achieved.
Great day. Lots of information, but also lots of practical work to reinforce learning.
Super, relaxed but so much information. Thank you.
Again excellent – fine balance of theory and practice. Also really appreciated the opportunity to work through the activities, to discuss with others.
Enjoying every aspect. Thank you for the opportunity to be part of this research programme.
Joan, you must be commended for your 'joined up' thinking, your immense organizational skills and your great attention to detail in your delivery, your materials, and your website development skills. Thank you. It's a pleasure to be part of this study.
Please click on slides to enlarge.