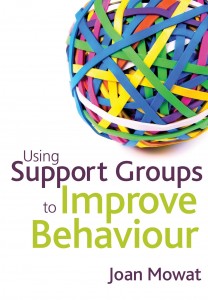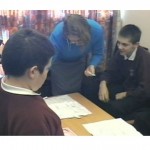 It gave me insight into what I was doing with my life. I have to thank teachers for helping me. For telling me, "You can do this". [John]
Are you frustrated and saddened by the persistence of the problems which face you as an educator when the same pupils present day after day for indiscipline?
Are you concerned about the effects which this has not only upon their learning but upon that of other pupils?
Are you concerned about the effects of this upon their families, the wider community and the young people's future prospects?
Do you find that the solutions which you/the school adopt(s) are either ineffective or only partially effective?
Are you looking for something different? Something which does not rely upon a 'carrot and stick' approach but which, instead, helps young people to come to an understanding of themselves, their relationships with others and of their behaviour; helps them to develop self-responsibility and self-regulation; to form more meaningful and lasting relationships; to develop in empathy and self-esteem; and to develop more positive dispositions towards learning, then, this is the approach for you!
This is an approach which sits very comfortably alongside restorative practice, solution-oriented and nurturing approaches. It is aimed towards upper Primary and the first four years of Secondary schooling. It articulates with a wide range of national policies developing social and emotional literacy, such as Social and Emotional Aspects of Learning (SEAL), and fostering innovative approaches towards learning. Within the Scottish context, it articulates fully with 'Better Behaviour – Better Learning', the ASL Act (and the range of policies developed from them), 'Getting it Right for Every Child' (GIRFEC) and Curriculum for Excellence, helping to promote the four capacities – successful learners, confident individuals, responsible citizens and effective contributors.
Dr Joan Mowat