Welcome to this site which introduces you to a new approach towards supporting children and young people experiencing social and emotional behavioural difficulties. The approach was initially developed within a Secondary school in the West of Scotland but has been developed further in two Scottish Local Authorities – Aberdeenshire and Falkirk – supported through a funded research and development project sponsored by the Esmee Fairbairn Foundation. Three projects were taken forward – one with Secondary 2 pupils [aged 13-14], one with Primary 6 pupils [aged 10-11] and one which crossed the divide between Primary and Secondary schooling [aged 11-12] – the transition project. This study has now come to completion and the findings from it can be found and downloaded from the website.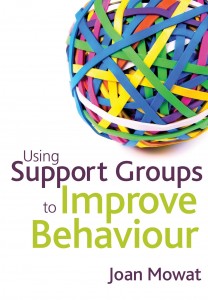 "The structured discussions within the support group  are quite deep sometimes. They really get to the 'nitty gritty' and I still feel now, and I said before, that the approach has an awful lot to offer – if you haven't tried it, you should do so.  I found it a very positive experience." (Support Group Leader, Aberdeenshire)
http://www.uk.sagepub.com/books/Book229858
This work was developed further through consultancy with Aberdeenshire, extending the approach across the majority of their networks of schools. The project is entitled 'Supporting Positive Futures and Transitions', spanning upper Primary and lower Secondary.
  Dr Joan Mowat, University of Strathclyde